Turmeric Curcumin C3® Complex - 120 softgels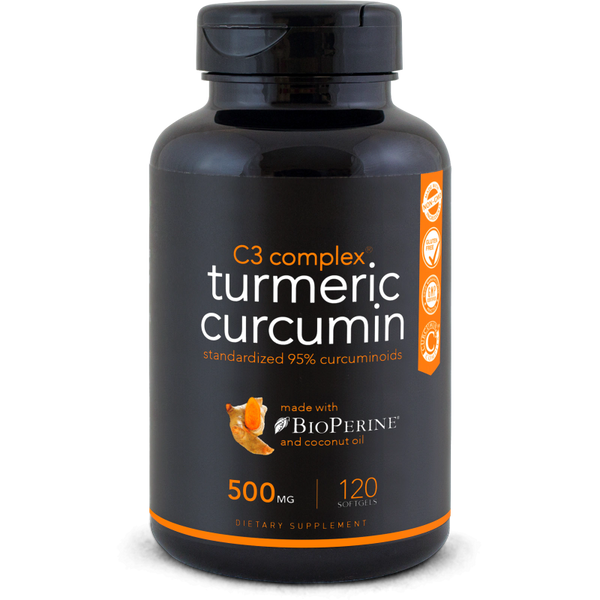 Turmeric Curcumin C3® Complex - 120 softgels
Sports Research Turmeric Curcumin contains C3® Complex- a patented form of curcumin shown to provide anti-inflammatory and antioxidant benefits. Each liquid softgel is standardized to 95% curcuminoids (the active component of curcumin) with organic extra-virgin coconut oil and BioPerine®, for enhanced bioavailability.*
Powerful Antioxidant & ANti-inflammatory Aid
Made with Curcumin C3® Complex
Enhanced with Bioperine® and Organic Virgin Coconut Oil

*Statements on this website have not been evaluated by the Food and Drug Administration. Products are not intended to diagnose, treat, cure or prevent any disease. If you are pregnant, nursing, taking medication, or have a medical condition, consult your physician before using our products.